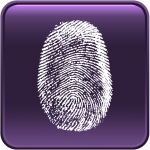 Price: € 1.300,00 *
* RSP
(€ 1.547,00 incl. German VAT)
maintenance price € 260 - RSP
basICColor calibrate 5
Software for quality control and calibration of printing presses and platesetters
In 2013 new international standards for offset printing have been published: ISO 12647-2:2013. Tis standard deines new solid chromaticities, new TVIs and nex spread tolerances. In order to comply with the standard, printing companies have to recalibrate platesetters and adjust their presses.
For the new printing standards Fogra51/52, but also for any other printing condition, basICColor calibrate is the easiest and fastest method for standardizing printing presses. It literally eliminates tedious spot measurements and maual entries of TVI values or correction curves into your RIP software.
basICColor calibrate shows in an instant if TVIs and solid colors are printed according to the standard. But calibrate does not only show the present state of your printing process, it provides TVI curves or alternatively correction curves in data formats that you can download directly into your platesetter RIP. You can even update and correct existing calibration curves without changing the setup of your RIP. All you need is a spectrophotometer for measuring the appropriate control wedges.
basICColor´s pressSETUP test form (optional) takes calibrating printing processes even one step further: With a pressrun of 1 – in words: ONE – you can set up your printing press and platesetter in no time!
With the basICColor catch module certify, which is a prerequisite for using calibrate, you can check compliance with the standards in your daily work. 
Just try it out, you can download the complete suite from this page and unlock it for a 14 days trial period – for free!
System Requirements
Requirements
Minimum System Requirements
Windows:
Windows 7 (32 - and 64-bit)
4GB RAM, 2GB free hard disk space
Graphics card with 1280x1024 pixels and 24-bit color depth
serial or USB port (depending on colorimeter)
Spectrophotometer and/or colorimeter
Macintosh:
Mac OS X 10.7*
4GB RAM, 2GB free hard disk space
Graphics card with 1280x1024 pixels and 24-bit color depth
serial or USB port (depending on colorimeter)
Spectrophotometer and/or colorimeter
*NOTE: the Konica Minolta FD-9 instrument requires OS X 10.9 or higher