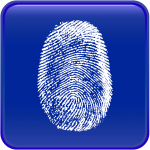 Price: € 2.500,00 *
* RSP
(€ 2.975,00 incl. German VAT)
maintenance price € 325 - RSP
basICColor gHOST 2
... the Color Server is now available in version 2!
basICColor gHOST is a powerful but easy-to-use color server for Mac OS X and Windows. The system allows conversion of PDF postscript data and image files via ICC profiles or ICC device links. Based on hot folder ease-of-use, the production can be automated. This is a quick and easy way for normalizing both legacy files as well as a diverse range of other supplied files.
Conversion from RGB or repurposed CMYK data achieves the best possible color matching. Choose from the supplied set of common standard device link profiles, or build one yourself with basICColor DeviL. basICColor gHOST is a powerful and streamlined automation tool for color management workflows - at a price point significantly less expensive than many color optimizers.
gHOST 2: the basic version offers all functions for processing PDF and pixel data. Both ICC and static DeviceLink profiles are supported.
Optional modules for basICColor gHOST v2:
gHOST 2 DLpack: 41 high-quality Standard-DeviceLink profiles (click here for the list)
gHOST 2 DynamicLink: calculates dynamically DeviceLink profiles
gHOST 2 SpotColor (NEW): converting spot colors to process colors with the highest accuracy, based on color libraries
gHOST 2 Gradation: allows to create and apply gradation curves
gHOST 2 Integration: enables the control of gHOST configurations directly from third-party applications as for example Enfocus Switch or Tucanna tFlow
basICColor MC: support and use of MultiColor ICC profiles and MultiColor DeviceLink profiles as well as PDF/X-5n

Smart Queue

How easy is color optimization? Just 5 mouse clicks! The innovative basICColor gHOST Smart-Queue-Function can be completely configured for all options, including a selected ICC device link profile, in a matter of seconds.

DynamicLink

The optional DynamicLink module enables the automatic calculation of DeviceLink profiles and their application to the conversion of image and PDF data. This technology offers tremendous quality advantage in processing very different data.

DLpack

Purchase the basICColor 41 high quality device link profiles option; available for color conversion, limiting the maximum ink coverage, and optimized black generation - with corresponding ink cost savings.
Functions
Package Includes
System Requirements
Modules and Bundles
Functions
Powerful, easy-to-use color server for Mac OS X and Windows
Processing of PDF files (PDF/X-1 to 5n) and image files (TIFF, JPEG,PSD) via hot folders
Supports the following color modes: RGB, CMYK, Lab and CIE-based systems, grayscale, spot colors and multicolor ink systems (up to 16 channels)
Smart Queue - with 5 mouse clicks to perfect color optimization
DLpack: 41 high-quality standard-device link profiles available as an option
High-quality conversion of spot colors to the target color space. Integrated Delta E optimization and minimization of the process color components.
Export and import of configurations
Calculation of the ink saving for each job
Individual settings for image and vector objects
Realization of complex workflows through integration in Enfocus Switch
Normalization of production data in CMYK documents and subsequent optimization via ICC device link profile
14-day free full version without watermark and limitations
Biggest advantages: simple and clear user interface, exceptional speed and excellent quality of color conversion
Package Includes
basICColor gHOST v2 software for Mac and PC
basICColor DVD in attractive basICColor metal case
or download from basICColor website
TAN for unlocking the software on-line (24/7)
Optional USB-Dongle
Free Technical Support
System Requirements
Windows:
Windows XP SP2, Windows 7 (32- u. 64-Bit), Windows 8 (32- u. 64-Bit)
Intel® Pentium 4-Processor
1GB RAM, 1GB Available Disk Space, minimum
Graphics card with at least 1280x1024 pixels and 24-bit color depth
Macintosh:
Mac OS X 10.5.8 (PPC/Intel), Mac OS X 10.6 (Intel), Mac OS X 10.7
Mac OS X 10.8, Mac OS X 10.9
PowerPC® G4-Prozessor, Intel® Core-Duo-Processor
1GB RAM, 1GB Available Disk Space, minimum
Graphics card with at least 1280x1024 pixels and 24-bit color depth
Modules and Bundles
gHOST 2 DLpack: RSP € 1.000,- / € 1.190,- incl. German VAT
gHOST 2 DynamicLink: RSP € 1.500,- / € 1.785,- incl. German VAT
gHOST 2 SpotColor: RSP € 2.000,- / € 2.380,- incl. German VAT
gHOST 2 Gradation: RSP € 500,- / € 595,- incl. German VAT
gHOST 2 Integration: RSP € 100,- / € 119,- incl. German VAT
basICColor MC: RSP € 4.000,- / € 4.760,- incl. German VAT
gHOST 2 + DeviL: RSP € 5.000,- / € 5.950,- incl. German VAT