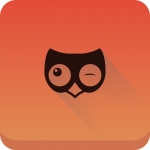 Price: € 150,00 *
* RSP
(€ 178,50 incl. German VAT)
maintenance price € 40 - RSP
basICColor inputRAW
Raw profile creation for use with with basICColor dcam mini target or basICColor dcam SD target
If critical color accuracy in your Adobe® Camera Raw (ACR) or Adobe® Photoshop Lightroom workflow is required, basICColor inputRAW will do the job. Analyzing the capture results of a camera target determines the reproduction characteristics of the camera. This helps to eliminate unnecessary color retouching. Professional results can be achieved with higher data quality as well as quicker turn-around times. basICColor inputRAW works with the basICColor dcam mini target and the basICColor dcam SD target, only. The basICColor dcam mini target is available separately or bundled with basICColor inputRAW – at a special price. The basICColor dcam SD target is included with Angelbird SD cards. basICColor inputRAW makes DCPs (Digital Camera Profiles) with perfect definition especially in dark areas of the image. Handling is child´s play – just drag & drop your target shot onto the application window, everything else is fully automatic.
Accessories

basICColor dcam mini target

Extra matte target for profiling digital cameras, even under challenging light conditions, 90x150mm.

basICColor dcam mini target hard-backed with magnetic holder in tin box

Soft-backed basICColor dcam mini target included for free with selected Angelbird SSD drives.

basICColor dcam SD target included with selected Angelbird SD cards.

Raw-Profiling

basICColor inputRAW detects (almost) every RAW format and creates DCPs, which can immediately be used in Adobe® Camera Raw or Adobe® Photoshop Lightroom.

Check for promo code on Angelbird SSD drive and SD card packages.

basICColor input DCP

Bundle consisting of basICColor inputRAW and basICColor dcam mini target for an immediate start into Raw profiling.

Price: € 250,-

Save € 50,-!

 

 

 
Please also check out:
basICColor input 5, creates DCPs, ICC profiles and special Capture One ICC profiles from a huge variety of camera targets, e.g. the Digital ColorChecker SG and the additional Munsell Linear Grayscale for optimal gray balance.
Functions
Delivery Scope
System Requirements
Functions
Software for creating digital camera profiles
DCP profiles only
Support for following camera targets only:
basICColor dcam mini and basICColor dcam SD
Delivery Scope
basICColor inputRAW software for Mac or PC

Download from basICColor website
TAN for unlocking the software on-line (24/7)
Optional
basICColor dcam mini Target
USB-Dongle for flexible use
Support Agreement for support and free upgrades
Minimum System Requirements
Windows:
Windows 7 (32 and 64 Bit)
Intel® Pentium 4-Prozessor
512MB RAM, 100MB Available Disk Space, minimum
Graphic Card Supporting 1280x1024 Pixel and 24 Bit Color Depth
Macintosh:
Mac OS X 10.7
Intel® Core-Processor
512MB RAM, 100MB Available Disk Space, minimum
Graphic Card Supporting 1280x1024 Pixel und 24 Bit Color Depth