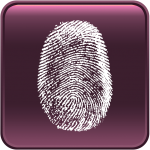 Price: € 500,00 *
* RSP
(€ 595,00 incl. German VAT)
maintenance price € 75 - RSP
basICColor spoTTuner
Optimizes 4c separations of spot colors
The new basICColor spoTTuner is seamlessly integrated in basICColor catch (version 4). basICColor catch sends measurement values directly to spoTTuner which converts those to perfect CMYK values. You have full control over black generation and do not depend on the standard values a printer profile would create. If your spot color is out of gamut, basICColor spoTTuner will show this at one glance. You can then convince your customer to have a 5th color printed - or to accept a deviation from the expected. There is no easier way to avoid customer complaits when it comes to spot colors!
You define the priority of the visual property – hue, saturation or brightness – which is most important for your reproduction.
The internal color management system corrects hue deviations which normally occur in CIELab based ICC color management. This results in a visually much better output.
Regardless if your colors are in RGB, CMYK or in L*a*b* or L*C*h°: spoTTuner masters all color models and creates the correct CMYK or RGB values for printing.
You can define black generation and TAC – even for existing spot color separations.
spoTTuner makes use of the full accuracy of the color values and ICC profiles and shows the exact L*a*b*- and L*C*h° reference values for your CMYK or RGB conversions.
Warnings for out-of-gamut colors will be displayed in green, amberr or red, depending on the distance from your reference value. 
NEW: Measurement values can be sent to spoTTuner directly from the measure or the spectral window of basICColor catch 4.
Functions
Package Includes
System Requirements
Functions
Analysis tool for the optimization of spot colors (CMYK)
Weight the parameters hue, saturation/chroma or brightness when converting out-of-gamut colors to process colors
Reseparation of CMYK for stable printing conditions (GCR)
Check for printability in the chosen color space
Gamut warning in 3 levels
Direct interfacing with basICColor catch 4
Package Includes
basICColor spoTTuner software for Mac and PC
basICColor DVD in attractive basICColor metal case
or download from basICColor website
TAN for unlocking the software on-line (24/7)
Optional Maintenance Agreement for extended support and free upgrades
Minimum System Requirements
Windows:
Windows XP SP2, Windows 7 (32- u. 64-Bit), Windows 8 (32- u. 64-Bit)
Intel® Pentium 4-Prozessor
1GB RAM, 100MB Available Disk Space, minimum
Graphic Card and Monitor Supporting 1280x1024 Pixel and 24 Bit Color Depth
Macintosh:
Mac OS X 10.5.8 (PPC/Intel), Mac OS X 10.6 (Intel), Mac OS X 10.7
Mac OS X 10.8, Mac OS X 10.9
PowerPC® G4-Prozessor, Intel® Core-Duo-Processor
1GB RAM, 100MB Available Disk Space, minimum
Graphic Card and Monitor Supporting 1280x1024 Pixel and 24 Bit Color Depth