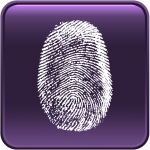 Price: € 500,00 *
* RSP
(€ 595,00 incl. German VAT)
maintenance price € 75 - RSP
basICColor statistics 5
Professional software for analyzing color QC data
basICColor statistics is an add-on module for basICColor catch 4, which allows for analyzing color QC Jobs from the module basICColor control. All measurements for which a QC protocol has been created, are transferred to the statistics module automatically. Now you can check different criteria and compare them over time – even for non-coherent timeframes. Thus you get a fast overview over the behavior of your printing device or other color critical processes. In a clearly laid out diagram you can combine several criteria or view them separately. References and tolerances are being imported from your control Job. You can export the statistical analysis and open it in the free statistics viewer that comes with the package. The viewer can be freely distributed.
Continuity

basICColor statistics ensures that you are informed about the stability of your printing or proofing system. Any drift or deviation from the desired behavior can be detected immediately and you can counteract by re-calibrating or re-profiling your system before it is too late. After re-calibrating you can easily see, if your system is back to normal. basICColor statistics is an indispensable addition to basICColor control.

Flexibility

The statistics viewer may be distributed for free. This allows quality managers to analyze the state of a printing system remotely. You can inform superiors in a quick and easy way. And you can give customers confidence in your work by sharing proof of quality with them.

Safety

In combination with basICColor control you have a tool at hand that not only allows you to check proof prints and prints but also to monitor the consistency of your measurement instrument. Spectrophotometers are complex opto-electroni instruments and they are subject to wear and tear. Check your instrument regularly, e.g. with basICColor control, statistics and MesCal, basICColor´s stable and reliable test medium for color-measuring instruments.
Functions
Contents
System Requirements
Screenshot
Functions
Quality analysis module for basICColor control
Supports all print and control targets / wedges
Analyzes consistency and uniformity of all printing processes
Analyzes the constancy of measurement instruments (requires suited test-media)
Analysis of arbitrary time-intervals
Export of analysis databases
Fre, redistributable statisticsviewer
Package Includes
basICColor statistics module for basICColor control for Mac and PC
basICColor catch – measuring software
basICColor DVD in attractive basICColor metal case
or download from basICColor website
TAN for unlocking the software on-line (24/7)
Optional USB-Dongle
Optional: Maintenance Agreement for extended support and free upgrades
Minimum System Requirements
Windows:
Windows 7 (32 - and 64-bit)
min. 4GB RAM, min. 2GB free hard disk space
Graphics card with at least 1280x1024 pixels and 24-bit color depth
serial or USB port (depending on colorimeter)
Spectrophotometer and / or colorimeter
Macintosh:
Mac OS X 10.7*
min. 4GB RAM, min. 2GB free hard disk space
Graphics card with at least 1280x1024 pixels and 24-bit color depth
serial or USB port (depending on colorimeter)
Spectrophotometer and / or colorimeter
*NOTE: the Konica Minolta FD-9 instrument requires OS X 10.9 or higher